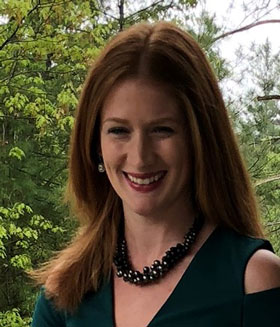 What was your first job & what did you learn from it?
Besides the first job of babysitting my neighbor's kids, my first job was working at a Mobil Mart that turned into an On the Run and is now a Circle K. My first job taught me a lot and gave me the experience I needed for my roles working for Circle K. I learned the ins and outs of the c-store business: from mopping the floors to doing the managerial items (payroll, paperwork, dealing with vendors, employees, etc.).
What motivates you professionally?
Growth and always challenging myself keeps me motivated. I always want to learn as much as I can and take my skills to the next level. I also find satisfaction in working my way up in a company and accomplishing my goals.
What should every potential franchisee evaluate when choosing a franchisor?
Becoming a franchisee is a big decision; almost like getting married. You want to make sure you like the company, their values, the benefits, and the growth potential. You also want to make sure you like the people you are going to be involved with from A to Z. They are the people you are going to work with day-in and day-out. We get a lot of compliments about how the franchisee's truly love working with the Circle K employees and how strong of a bond is created.
What is something most people don't know about you?
I have had a husky since she was a puppy and for a hobby I like to take her mushing with the Boston Snow Dogs. It's a fun social group that meets up to either walk/mush with either bikes or dog sleds depending on the time of the year. Living in New England you must embrace the snow and, having a husky, it has just been a fun thing to do with my kids and other huskies.
What is your favorite inspirational quote?
"A dog has no use for fancy cars, big homes, or designer clothes. A water-logged stick will do just fine. A dog doesn't care if you're rich or poor, clever or dull, smart or dumb. Give him your heart and he'll give you his. How many people can you say that about? How many people can make you feel rare and pure and special? How many people can make you feel extraordinary?"
~ John Grogan, Marley & Me
I love this quote because when I first saw the movie and read the quote it just made me remember to be humble. Just enjoy life and don't worry about the silly things. Keep going and, of course, remember how much your dog loves ya.
Are you ready to get started? Contact Jessica at 978.877.0787 or jrezende@circlek.com.