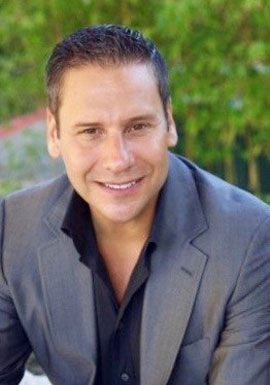 What was your first job & what did you learn from it?
I would have to say that the first job that really shaped my professional career was when I worked for a small, private company that designed in-house data processing for credit unions (from front to back office). I was recruited by a former coworker from an existing credit union that I worked at that operated using their financial software. For the first year, I was part of the "conversions" team and traveled to Ogden Utah, Matanuska Valley Alaska and West Point, New York. I learned all of the different areas of the software and trained staff in the various departments. After a year in that position, I transitioned into a sales role. I traveled the country extensively presenting the entire software suite to prospective credit unions. I learned the importance of understanding your audience, the importance of knowing your product and business inside and out, and learning that when you don't know the answer to something, never make something up. I learned that even though we may never want to be in a place where we aren't 100% certain of something, it's always better to give an honest and correct answer than not. It also built a foundation of confidence to present and collaborate to any audience of any size and stature.
What motivates you professionally?
I am extremely competitive by nature. I always embrace the opportunity of a good challenge with the fundamental attitude of exceeding expectations. I have also been motivated by being a single-father and wanting to ensure that I have done everything I can to set a good example for my son. I enjoy learning and experiencing new things. This is what helps me grow as well as adapt to life's constant changes.
What do you like most about your current role?
I am ecstatic to be a part of the Franchise Development team! I absolutely love this part of the business! Being a part of watching someone's dreams of franchising their own Circle K and sharing that story and accomplishment with everyone is really special. You're changing someone's life in a very unique way that is different than a lot of "typical" businesses or career-paths. It's an amazing feeling to see a store and a franchisee and know that I played a role in their dreams and aspirations coming to fruition.
What should every potential franchisee evaluate when choosing a franchisor?
For me, I would say it's primarily 3 things:
1. What is the history of the organization? I believe every prospective franchisee should read "Daring to Succeed" the story of how Alain Bouchard and the founders of Couche-Tard built the Circle K empire.
2. How is Circle K different from the competition? Circle K is not "cookie-cutter"! We are constantly evolving and experimenting from new products and programs to store designs and imaging.
3. How is the company-franchisee relationship? It's important to know that we understand all of the various areas and elements of this business and that we strive to maintain an excellent level of support and business-development with every franchisee.
If you had to pick another profession, what would it be?
If I had to pick another profession, it would probably be public speaking/motivational speaker. Or voice-over work (I have always been a fan of Mel Blanc).
What is your favorite book?
"Evidence that demands a verdict" by Josh McDowell
What is your favorite inspirational quote?
"There are only two ways to live your life. One, is as though nothing is a miracle. The other, is as though everything is a miracle."
~ Albert Einstein
Reach out to Ted today! You can contact him at 619.991.7110 or mblevins@CircleK.com.