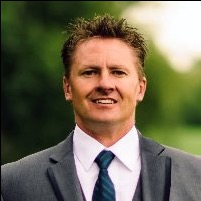 What was your first job & what did you learn from it?
I worked at the Armadillo restaurant when I was 16 and I learned how to work with others in a fast paced environment. It also helped me to learn to work effectively in an environment with many different personalities.
What motivates you professionally?
To help others succeed while having success myself.
What should every potential franchisee evaluate when choosing a franchisor?
There are many things to consider when evaluating a franchisor. People should look at the brand as a whole and how it is received by the public. They should evaluate the training and ongoing support. Another good item to check that can be a reflection on how good the systems are over all is to take into consideration how long they have been franchising in correlation to how many units that have as well as how many have closed. The big one that everyone wants to see is the bottom line of the net profits.
What is something most people don't know about you?
Most people do not know that I have a Harley.
What is the most important message you want to convey to prospective franchisees?
I would like to convey that of the 4000+ franchises that exist today in America, very few of them have the whole package of brand awareness, efficient systems and margins that Circle K franchisees enjoy.
What do you like most about your current role?
The ability to help people achieve their dream of owning their own viable business.
What skills are essential to become a successful franchisee?
A successful franchisee needs to have the ability to lead a group of people to a common goal. They need to be a visionary with an entrepreneurial spirit and to be able to multi-task.
What is your favorite book?
Good to Great By Michael Gerber
What is your favorite inspirational quote?
For I can do all things though Christ who gives me strength.
Reach out to Don today! You can contact him at 303-562-7133 or don.carpenter@circlek.com.