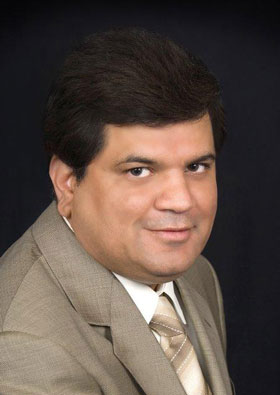 What motivates you professionally?
I am motivated by the nuts & bolts of my position, by being part of a bigger picture. It is rewarding to meeting and exceed senior management's vision & expectation. Whenever possible, I strive to overachieve.
What do you like most about your current role?
I enjoy educating potential franchisee on the process of opening a franchise store. I enjoy meeting with them, walking through the process of converting their existing business or developing a new site, and seeing them fulfill their aspirations. It is also rewarding to be part of a well-recognized, global brand.
What skills are essential to become a successful franchisee?
Franchisees should be passionate about the Circle K brand. They should also have excellent time management skills, the ability to accurately judge an individual's character, be able to adapt to changes in business cycle, and embrace the vision of the Circle K brand.
If you had to pick another profession, what would it be?
While I enjoy every minute of my role today, due to my strong financial background, I could see myself managing an hedge fund on wall street.
What is your favorite inspirational quote?
"Not everything that is faced can be changed. But nothing can be changed until it is faced."
~ James Baldwin
Raj is ready to help you! Contact him at 626.347.3693 or rnarang@circlek.com.