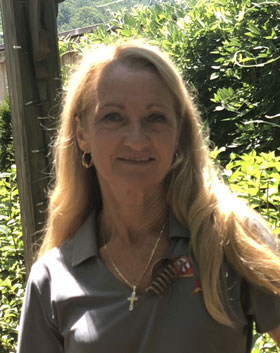 What was your first job & what did you learn from it?
My first job was working in a bakery! I learned how to exceed customer's expectations! Great customer service, meant fast and friendly service in a welcoming environment, luscious bakery products and going beyond what was expected in the customers eyes. This has served me well for all of my career.
What motivates you professionally?
I am motivated by helping franchisees succeed and developing relationships of trust and mutual respect where we both can flourish.
What is the most important message you want to convey to prospective franchisees?
Embrace the concept of franchising to grow your business; the easy part is converting your store and putting up the Circle K sign! Then begins the hard work of following the frame work which is well established to help produce continued success for you as a franchisee.
If you had to pick another profession, what would it be?
My dream job would be working for the NHL Hall of fame, as keeper of the Stanley cup trophy, traveling the world to take the Stanley cup to the home county of each of the NHL players on the winning Stanley Cup team every year.
What is your favorite book?
"Gift of the Sea" by Anne Morrow Lindbergh, wife of aviator Charles Lindbergh.
What is your favorite inspirational quote?
"One cannot collect all the beautiful shells on the beach. One can collect only a few, and they are more beautiful if they are few."
~ Anne Morrow Lindbergh
Hope is ready to help you learn more! Contact her at 813.326.1514 or heckenro@circlek.com.