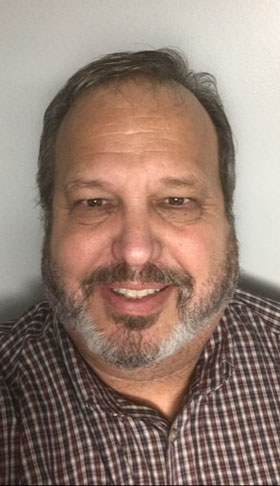 What was your first job & what did you learn from it?
My first real job was as a soldier in the US Army. The Army taught me teamwork, leadership, integrity, and responsibility. The Army provided me guidance while allowing me to grow up. The skills learned in the Army have guided me throughout my career and are an integral part of who I am today.
What motivates you professionally?
My main motivation comes from providing excellent service to everyone I come into contact with, internally and externally. I look for opportunities to improve my customer service skills so that each person I interact with will have a positive experience.
What sort of changes do you anticipate happening in the world of Franchising in the next 12 months?
In the next 12 months I expect franchising to be busier and busier. Independents are finding it harder and harder to compete with the big chains and Circle K offers an excellent franchising program for entrepreneurs to compete in the marketplace.
What is the most important message you want to convey to prospective franchisees?
As you may or may not know, owning your own business is not always a piece of cake. It usually involves more time, energy and dedication than working for someone else. It's very rewarding and gives you personal satisfaction. We are looking for winners. I don't believe you'll meet a more caring, loyal or energized group of people anywhere. Our team is the greatest.
What do you like most about your current role?
As a people person, my current position allows me to work with many different people, with many different backgrounds and experience in the business. I love working with them and seeing the lights go on when they realize what branding with Circle K can do for their store.
What skills are essential to become a successful franchisee?
- People Skills
- Motivation Driven by results
- The ability to work with numbers
- An affinity for hard work
- The ability to take advice
- The ability to follow a system
What should every potential franchisee evaluate when choosing a franchisor?
- How did the franchisor get started and what is the background of their executives?
- How much do I have to invest before I can open my doors?
- What are the ongoing fees?
- How do your royalty and marketing fees work?
- How financially strong is the franchisor?
- How many other locations are there?
- What sets the franchisor apart from their competitors?
- What support does the franchisor offer beyond the initial training?
- How does the franchisor resolve disagreements or disputes?
- What kind of input will franchisee have in marketing and advertising?
- What is a typical day like for a franchisee?
- Can I speak with current franchisees about their experience?
What is something most people don't know about you? Secret talent?
Most people don't now I am a father to 9 kids. Hers, ours, and adopted. There is never a dull moment in my house!
If you had to pick another profession, what would it be?
If I wasn't working in the c-store business, which I've been in for over 20 years, I would be on the BBQ circuit. I'm a pitmaster with a passion for good food. I can't wait to fire up the grill each week and watch with delight as friends and family devour the delicious food I prepare!
What is your favorite inspirational quote?
"Without self-discipline, success is impossible, period."
~ Lou Holtz
Lets get started! Contact John at 804.296.6505 or jhowar@circlek.com.