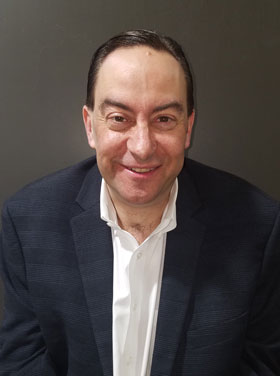 What motivates you professionally?
I am motivated by being able to work with a great variety of people, in unique situations, and helping them become a successful franchisee. In franchising, most projects are custom to themselves. Working with people, developing great relationships, and assisting in the many details that lead to new Circle K franchisees are consistent, daily motivators.
What do you like most about your current role?
I have the great honor of helping people develop into Franchisees. Meeting with potential franchisees, their families, partners and friends, as we continue through the exciting process of converting their existing business, or developing a new site, are natural sources of enthusiasm, energy and motivation for me. Knowing that Circle K is a wonderful franchise opportunity, and that our many support teams assist with the owner's success, is rewarding to all.
What skills are essential to become a successful franchisee?
Being a good listener, a good communicator, and an effective team leader usually leads to a successful business owner. Having great enthusiasm, conviction, and control of situations also usually leads to a successful business owner. Also, becoming active in the local community you serve, with involvement in at least your local Chamber of Commerce, for example, usually allows for tremendous referral knowledge of your business. Most importantly, as a franchise operator, being able to follow proven programs as close to as designed and trained, combined with the flexibility of bringing your own talents to their systems, usually leads to a very successful franchisee.
If you had to pick another profession, what would it be?
I love being a part of the Circle K franchise development team, in coordinating events and relationships of future and existing franchisees. I have always thrived in the daily human interaction. Call it 'old school', face-to-face meetings and relationship developments, in helping people.
I can only imagine having a similar role as an event coordinator and relationship developer in perhaps the music, theatre or entertainment industries...The thrill of helping someone smile and feel good about themselves drives me daily, both in my business and in my personal worlds.
What is your favorite inspirational quote?
I have many favorites, yet these two really say a lot about our how we rise each day and do what we do...
"You live only once, but if you do it right, once is enough."
~ Mae West
"Sing like no one's listening, love like you've never been hurt, dance like nobody's watching, and live like its heaven on earth."
~ Mark Twain
And, I am not sure if this this an actual quote from someone famous, yet I remember hearing this one years ago by one of my favorite college professors freshman year, and I say this with enthusiasm to help people smile, as it certainly helps me smile..."Easy does it, but do it. Take it easy, but take it..."
To learn more about the benefits of the Circle K brand, contact Mike at 708.829.6448 or mdavis35@circlek.com.