October 19, 2018
NACS Show 2018 Recap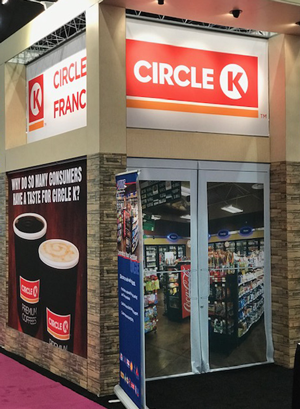 Recently, the National Wholesale Fuels and Circle K Development (US, Canada, and International) teams all converged in Las Vegas for the annual National Association of Convenience Stores (NACS) Show.
Every year, the NACS Show brings together convenience and fuel retailing industry professionals for four days of learning, buying and selling, networking and fun — all designed to help participants grow their bottom line.
As convenience and fuel retailing's premier industry event, the NACS Show attracts more than 23,500 industry stakeholders from around the world. Buyers and sellers come together to conduct business and learn from one another — all in an environment rich with new ideas and partnerships. The NACS Show is the place to network and connect with convenience and fuel retailing industry peers and experts.
While our development team was working the booth and talking to retailers about what National Wholesale Fuels and Circle K can do for them and how we can help them take their site to the next level our Category Management team was working the show to find innovation and ways to enhance and improve the stores offering. The show is complete team effort to help our stores grow and improve.
Also, during the show our very own Lisa Geyer, Senior Director North America Franchise Operations & Marketing, was one of Top Women in Convenience 2018 - she was recognized as a Senior Level Leader; Lisa is passionate about our business and supports everyone with Circle K Worldwide Franchise. Congratulations Lisa!!!
Over the next few weeks our development teams will be following up with all that expressed interest in Circle K.
Jeff Poulin
Senior Manager Development Canada
jeff.poulin@circlek.com
705.444.3785